Love Quotes For Him With Images: "Love is just a magic……"
Want to express your feeling to your dream boy? The most magical bonding on earth is love. Love brings a rainbow in life. This emotional bonding gives two people strength and power over everything. This special feeling can't describe through just words or sentence. We hardly find the right word to express our feeling to our closest one. Women are more introverts in reveal their expression. Here, we present some love quotes for him with images that will helpful for girls.
Sounds dreadful? Don't worry; we will help you by our selected quotes. So let is have a look.
Love Words for Him
"I love you, and I'll always be here for you. You are my everything, and I will never stop loving you."
"The feeling of love makes me feel like I do not need anything besides you."
"I do not need paradise because I found you. You are my dreams, and now that we are together, nothing else matters!"
"When I look into your eyes, it is like looking at a mirror of my soul."
"I would never be able to find myself in a better place than on your shoulders. Thank you for holding me up and keeping my feet firmly planted."
"When I wake up and see you lying next to me, my morning is off to a great start."
"When I need a little light in my life, you are the one who helps me find it. Thank you for always being so supportive and understanding when things get tough."
"You are my perfect getaway, and I'd happily be stranded on you for the rest of our lives."
"You are always the first and last person on my mind, so I can't imagine what life would be like without you."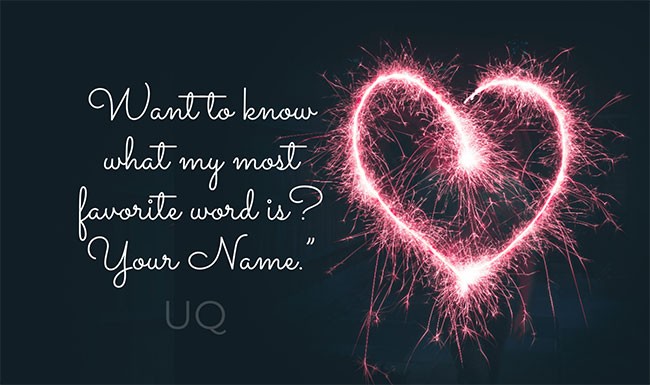 "You are the best days of my life, and I'll happily spend an eternity with you."
"There is no perfect time to say I love you. Love is about how much you care for someone every day and not about the length of your relationship with them."
"I hope you are the kind of person who will be happy to spend a lifetime with me. I'm so lucky to have met someone like you!"
"You are my haven, and I would happily wander around you for a lifetime."
"When you look into my eyes, I see a reflection of your soul. You are the most beautiful person I know."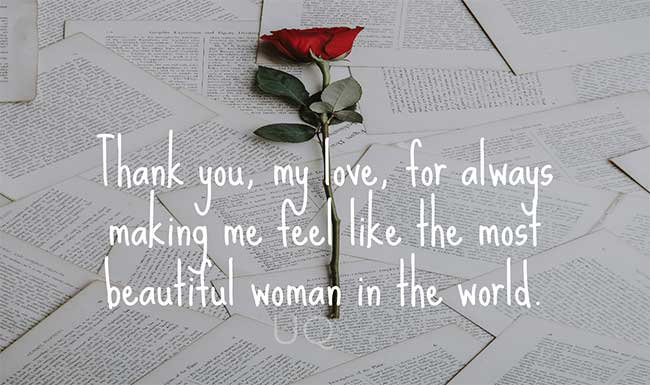 "I am so thankful to have you in my life. You always know how to make me feel better after the worst of days, and it is comforting knowing I can count on your support no matter what happens!"
"I'm so happy you are here with me. I love being able to spend my time with such a great friend like you!"
For more, see the full article at I Love You So Much Quotes
"Good morning, my one and only love. I feel so lucky to have you in my life!"
"Thank you, my love, for always making me feel like the most caring woman in the world. I want to spend every day of forever with you!"
"I love you for your great sense of humor, which always helps me to relax. I also appreciate how much time and energy you've spent with my family over the years!"
When you love a boy, sometimes to tell him is the best, even the feelings are mature enough. Telling a boy that you are in love with him is pretty terrifying for most of the girls. Boys are naturally less emotional than girls. So you may try with funny love quotes for him to express it. Just take a deep breath and gain the guts to express.
Read More: Miss U Quotes
Loves come from the heart. So love quotes for him from the heart will be work for you. When we say "I love you" we actually mean we care about you. In love, We actually seek care and time from each other.  Love should be boundless and limitless. As girls are more committed to the relationship, they try to endure the relation from dusk till dawn. She promised easily to be with her dearest even without knowing him.
Telling the boy about your love is not an easy task, especially if you are in a fear of losing him. A perfect love quotes will help a girl to know your beloved one the feeling of you for him. You may pick the cute funny love quotes for him if you want to mention the love in a lovely way.
"I may not be your first date, kiss, or love but I want to be your last everything."