UncommonQuotes.Com is a source for short, inspirational or motivational sayings or quotes to help you stay motivated and achieve your goals, whatever they may be. We have quotes for co-workers, friends, and family. Quotes for significant others, children and friends. You'll find clever sayings for the workplace and inspirational quotes for special occasions.
Be sure to check out our blog post on how to forgive someone or feel better about yourself!
Use this Uncommon Quotes website to have a new level of occasional and daily messaging experience – a website where you can share quotes through social media and you can rate, send, or share with your friends.
All of the quotes that you find here are from the original sources. They have been carefully curated by our team and vetted. And, we do not sell any of these quotes in any other form what-so-ever, we link to the original sources when possible.
Many people around the world have found success with affirmations and now they want to share their success with you. On this website you will find uplifting quotes and affirmations to help you change your life. There are hundreds of positive affirmations for love, relationships, money, career and more so stay tuned for more!
We also have a community where you can discuss topics on text-messaging.
We hope you enjoy this website. Have fun!
The Uncommon Quotes Team: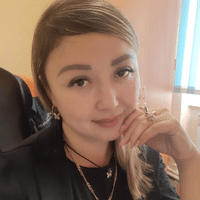 Jesse Edwards
Jesse Edwards is the Head of Content Operations is responsible for the creation and distribution of content on Uncommon Quotes website. They ensure that all content on the website is properly aligned with the goals of the organization and that it is found in the right places. They also manage external content providers. She is a professional journalist with many years of experience in the field of journalism and publishing. She has edited and written articles for various portals, websites, newspapers and magazines on topics like inspiration, blessing, success, well-being, motivation, Love, friendship, family etc. She has written articles on this blog with a different theme in each section.
Reba Medlin
Reba Medlin is a Head of SEO. She has over a decade of experience in the field of marketing, specifically inbound marketing. Her expertise lies in keyword research, organic traffic, and automation with a strong focus on inbound marketing strategy. She is the Chief Editor of UncommonQuotes.Com and has contributed to Huffington Post and other publications.